New Moon Tidal Club Algorave Marathon
Tidal Club is setting up a 24-hours long algorave to celebrate the new moon on August 18th (or really, they wanted a pretext to get a bunch of tidalists to all play together).
I will be playing a 20 minutes slot from 5:20 PM to 5:40 PM Paris time (check the official program for the time in your timezone).
The full lineup and playing times can be found here: https://moon.tidalcycles.org/.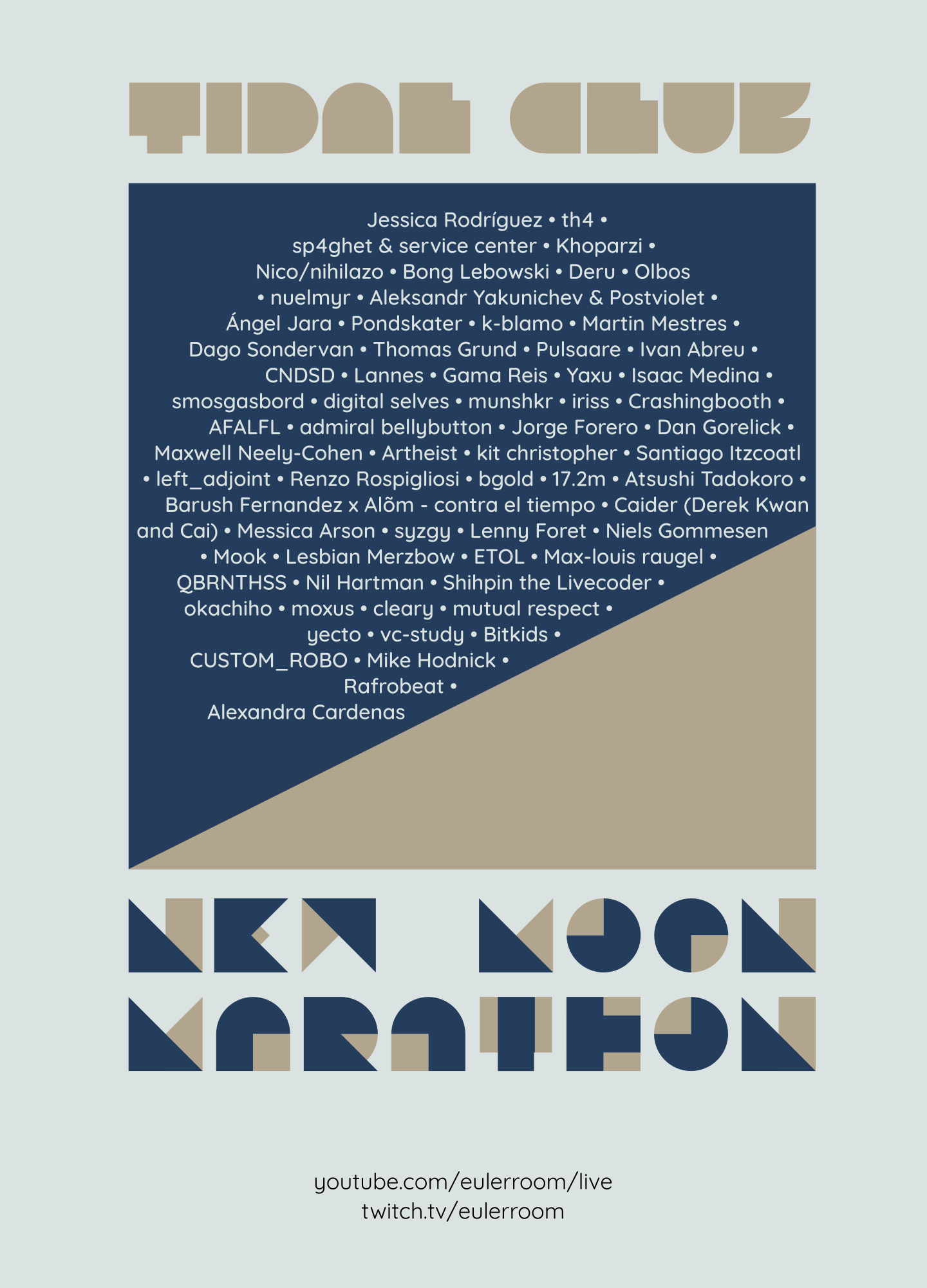 ---
Comments